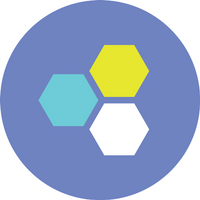 Research is the foundation of the dietetic profession, providing the evidence base our practice, education and policy work relies on. The Symposium provides dietitians, dietetic students and researchers an opportunity to showcase their research, highlight the ongoing development of dietetic practice, and be published in the BDA Journal Human Nutrition and Dietetics (JHND).
---
This year's Symposium took place on Wednesday 8 December 2021.
60 abstracts were presented across the 11 research streams from the four nations. Alongside the abstracts Dr Miranda Lomer and Danni Bear also gave presentations.
---
Booking terms and conditions can be referred to here
Any queries please contact events@bda.uk.com
Speakers
Miranda Lomer PhD RD - Senior Consultant Dietitian in Gastroenterology, Guy's and St Thomas' NHS Foundation Trust
Diet and gastroenterology: how clinical practice influences research and vice versa
Research and clinical practice are very closely intertwined and have formed the basis of my career in diet and gastroenterology. This lecture will provide some examples of how research and clinical practice have influenced the other in my work focusing on functional gut disorders and inflammatory bowel disease.
About Miranda - She is a Senior Consultant Dietitian in Gastroenterology at Guy's and St Thomas' Hospitals, London and has an adjunct appointment as Reader in Dietetics at King's College London. She was chair of the Gastroenterology Specialist Group of the British Dietetic Association (BDA) from 2006-2010 and represented the BDA on the National IBD Standards Group Steering Committee from 2007-2012. She was a committee member of the Dietitians of European Crohn's and Colitis Organisation (ECCO) Working Group from 2015-2018. Dr Lomer is Editor of a book entitled Advanced Nutrition and Dietetics in Gastroenterology. She gave the BDA Elsie Widdowson Lecture in 2014 as recognition of her international impact in dietetics. In 2016 she was awarded an MBE for services to dietetics and gastroenterology.
Danielle Bear, MRes - Principal Critical Care Dietitian, Guy's and St Thomas' NHS Foundation Trust
My research career - why, what and how
Danielle has been the Principal Critical Care Dietitian at Guy's and St Thomas' NHS Foundation Trust (GSTT) for the past 11 years. Danielle has recently completed a Health Education England / National Institute for Health Research (HEE/NIHR) Clinical Doctoral Research Fellowship where she explored the measurement and prevention of skeletal muscle wasting during critical illness and the effect on recovery. On the back of this, she was awarded the prestigious British Dietetic Association Rose Simmonds Award for the best research publication of 2019. Danielle has been instrumental in guiding critical care dietetic services during the COVID-19 pandemic, being awarded British Dietetic Association Roll of Honour in 2020 and 2021 for her work.
Dom Farsi, PhD Researcher
Quorn's Mycoprotein and Gut Health: What does the science say?
Here at Quorn, we are committed to exploring the health benefits of our unique mycoprotein, and to do this we collaborate with nutrition experts all over the country. Gut health is rapidly gaining interest amongst consumers and health professionals alike and so in today's session, we'll be hearing from PhD researcher Dom Farsi from Northumbria University who set out to explore the influence of replacing meat with Quorn's mycoprotein, with a specific focus on gut health. Dom performed an investigator-blind, randomised crossover study in a cohort of 20 healthy males, which comprised 2 week study phases separated by a 4 week wash out. During study phases, participants supplemented their habitual diet with 240g per day of either red and processed meat, or the weight equivalent of mycoprotein (as Quorn products). The primary outcome was the effects on faecal water genotoxicity. Other endpoints were related to gut health including changes in gut microbial composition, faecal nitroso compounds, and faecal and urinary metabolites.
Sponsors


---
We believe most (if not all) of our members are currently undertaking research, whether they are in traditional research settings or in practice.
Research can be defined as 'the systematic investigation into and study of materials and sources in order to establish facts and reach new conclusions'
The symposium aims to:
Provide a forum for the presentation of research findings and methods in the field of nutrition and dietetics.
Foster collaboration between researchers within the dietetic profession.
Identify and share effective interventions and practice within the key topics of the symposium.
Stimulate an increase in the quantity and quality of research in dietetics and nutrition.
Promote dietitians as leaders in the field of nutrition and dietetic research.
---
FAQs