Membership Benefits
Being a member of the BDA membership community provides dietetic professionals with a bespoke range of vital benefits and services (worth over £2,000 per year) to support their day-to-day dietetic practice. BDA members can access these benefits, services and resources in their My BDA area. BDA student members are provided with a tailored set of student-specific benefits.
If you are a dietitian, nutritionist, dietetic support worker or dietetic student not yet part of the vibrant BDA membership community, see what's on offer below before joining us online.
Benefits Overview / By Membership Category
---
NEW 2020/21 Benefits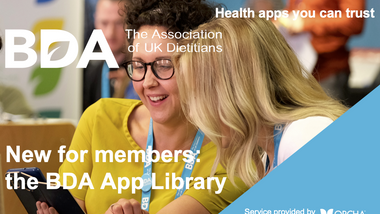 NEW Health App finder for BDA members: use this trusted library of health and care apps as an additional digital resource within your daily practice, to search, download and recommend apps to patients/clients.
Members can use the NEW 'BDA Member logo' (for their category of membership) to promote yourselves and your profession, and that you support the aims of the BDA and abide by the code of conduct.
---
Top Valued Benefits
Members consistently rank these as the most valued BDA benefits and services provided as part of BDA membership
From 30 June 2021 the BDA has a new PII scheme in place. Please make sure that you are aware of the terms of the new insurance.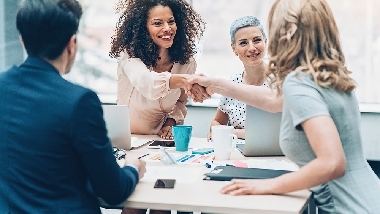 Our Trade Union provides BDA full & associate members with bespoke, expert support and advice for any workplace issue they may face. Unlike some of the larger generalist Unions, the BDA Union has years of specialist experience representing the dietetic profession.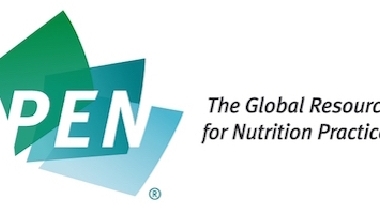 Unlimited access to the huge evidence-based PEN system (worth £360) is provided as part of BDA membership. PEN keeps dietetic professionals and students up-to-date with the evidence-base and the fast-paced world of dietetics.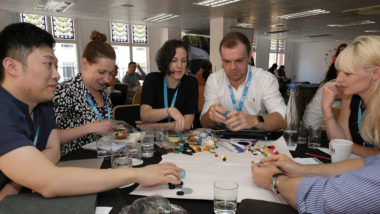 BDA Specialist Groups offer the most current information, leadership, and expertise to members working or specialising in a professional area. Our 21 groups offer online discussion networks, ezine updates, expert professional knowledge, CPD events, specialist news, awards, bursaries, volunteer opportunities and more.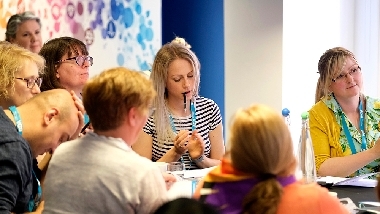 BDA Branches support members at a local level by providing excellent low cost, high quality CPD and networking events in their local areas.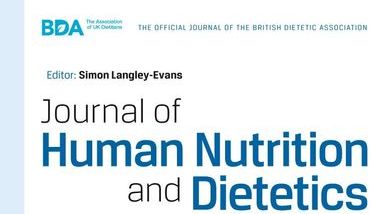 The high impact factor BDA Journal, is an international peer-reviewed journal that provides the latest research, reviews, practice guidelines and discussion papers across the fields of nutrition and dietetics. Free online with BDA membership, small charge for printed copies.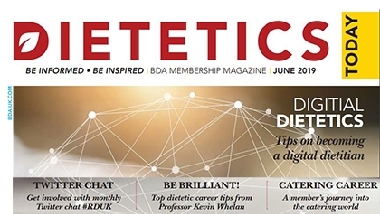 The Official BDA members magazine, providing latest BDA and professional news, a clinical section, department focus, member case studies and pilots, volunteer corner, CPD reflection questions, upcoming courses and events, and much more.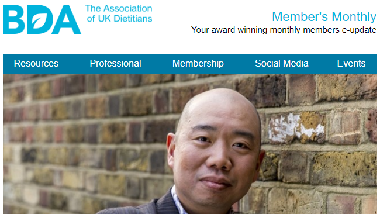 We provide our BDA member community with useful regular e-zines to keep them informed and aware of the latest news, views and research across the profession.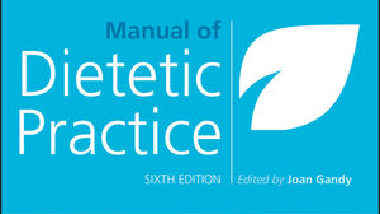 Now in its sixth edition, the bestselling BDA Manual of Dietetic Practice covers the entire dietetics curriculum, and is a core text for healthcare professionals to develop their expertise and specialist skills in the realm of dietetic practice. BDA Members get a 35% discount.
Professional resources/benefits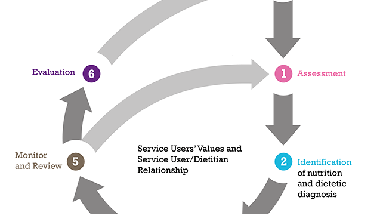 The implementation of The Model and Process for Nutrition and Dietetic Practice (abbreviated to 'Model and Process') by the dietetic workforce is crucial as it supports consistent, high quality practice with the service user at the centre of any intervention.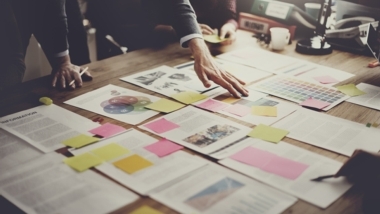 These evidence-based and referenced policy and position statements clearly articulate the BDA's position on a range of important topics; from breastfeeding to low carbohydrate diets for the management of diabetes.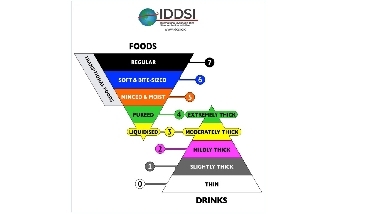 Access useful tools and resources as part of the International Dysphagia Diet Standardisation Initiative framework.